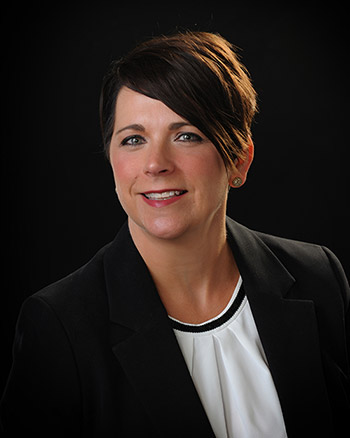 Charleston, W.Va. (August 22, 2017) - The West Virginia Oil Marketers & Grocers Association (OMEGA), the trade association which represents the state's convenience stores, independent grocers and petroleum marketers, has appointed Traci Nelson president of the organization, representatives announced.
"Given her more than 20 years of experience working with OMEGA and its membership, there is no one more qualified to lead the organization than Traci," said OMEGA Chairman Joe DeFazio. "She knows our issues, understands trade association management and for those reasons, was a unanimous choice to lead us into the future."
Nelson said, "I'm humbled by the faith and trust of the OMEGA Board in giving me this opportunity. There was no greater mentor than Jan Vineyard, who led the organization so capably for the past two decades. She set a high bar and I plan to do my best to live up to it in terms of advocating for our issues and serving our membership."
This week, American Trucking Associations has welcomed more than 420 of the trucking industry's top professional truck drivers to Orlando for the 80th annual National Truck Driving Championships and National Step Van Driving Championships.
"Safety and precision will be the focus of these impressive professional truck drivers during this week in Orlando as they compete for honors at the National Truck Driving Championships," said ATA President and CEO Chris Spear. "Truck drivers work their entire careers and practice for moments like this to showcase their safety skills and compete among friends."
The National Truck Driving Championships opened August 9th with competitors taking a walk-through of the driving course and registering for the different class events. From there, competitors will go on to compete in three phases of competition: a written examination testing background knowledge of rules and procedures pertinent to the trucking industry, a vehicle inspection to test competitors' ability to detect vehicle malfunctions, and a driving skills test where competitors are graded on their ability to operate a truck through a series of obstacles.
Safety Should Be Number One Priority around Independence Day Traveling
Today, the West Virginia Trucking Association (WVTA), in partnership with the American Trucking Associations' Share the Road Program, is urging motorists to take care as many are heading out to celebrate the Fourth of July holiday this weekend.

"Whether you're heading to the beach, a family barbecue or to watch the fireworks and celebrate our nation's birthday, it is important to be mindful of other vehicles and to be courteous and responsible on the road," said Traci Nelson, member services coordinator of the West Virginia Trucking Association.

It promises to be a record-breaking travel weekend according to AAA, who has estimated that 44.2 million Americans will drive more than 50 miles from home. With 1.25 million more travelers than last year, 2017 will be marked as the most traveled Independence Day holiday weekend ever. Those extra vehicles will create more congestion and potential for crashes.
Professional West Virginia truck drivers will test their driving skills and knowledge of the trucking industry during the West Virginia Trucking Association's annual Truck Driving Championship. Forty-seven drivers are to compete in the Truck Driving Championship. The companies that will be participating in the competition are XPO Logistics, Walmart Transportation, ABF Freight System, UPS Freight, FedEx, Pitt Ohio, Winjean Trucking and Pilot Thomas Logistics. The event will be held this Saturday, June 17th, at the Winjean Trucking Company, located at 183 Airport Road in Buckhannon, WV.
The best time to experience the driving competition will be between 11:00 a.m. – 1:30 p.m.
The Truck Driving Championships (TDC) is designed to promote safety in the trucking industry. Each driver has a chance to demonstrate his or her driving skill and knowledge of the trucking industry through a series of tests. The drivers are given a written examination, pre-trip inspection test and finally the most visible - the field test.
Drivers will compete for a chance to go to the American Trucking Associations' National Truck Driving Championship taking place in Orlando, FL, August 9 – 12, 2017.
The Association will also be presenting annual safety awards, which include the "Driver of the Year" and the "State Police Safety Award" tributes, at a dinner following the competition.
Come out and support our local drivers!